Ernest Cole: South Africa's most famous photobook has been republished after 55 years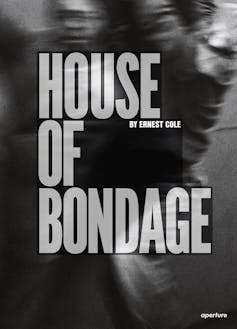 Photographer Ernest Cole was born in 1940 in the Pretoria township of Eersterust, just before apartheid was formally introduced in South Africa in 1948.
He was 20 when thousands of people gathered outside a police station in Sharpeville township to protest against being forced to carry pass books by the white minority government. On that day at least 69 people were shot dead, hundreds were injured, and a state of emergency was declared. The Sharpeville Massacre is regarded as a turning point in the struggle for liberation in South Africa. It marked the beginning of a decades-long period in which images of human rights abuses in South Africa would rarely be out of the international news.
Cole's images were prominent in this coverage. But, unlike many of his contemporaries, he did not focus on documenting protests.
Instead, Cole produced hundreds of photographs that portrayed the structural violence of apartheid in fine detail. He aimed to publish these images in a photobook that he intended to circulate internationally. In 1966, Cole left South Africa on an exit permit. He would never return.
House of Bondage, Cole's unflinching and comprehensive indictment of apartheid, was published in 1967 in the US and then in the UK. When it first appeared, the photobook was banned in South Africa but some of its images found their way back into the country through resistance publications.
The book is now widely available again, with a new edition on the market. It returns Cole's profound visual essay to the public eye and draws attention to his incisive critique of the violence of everyday life under apartheid.
Published: January 20, 2023 10.37am SAST on the https://theconversation.com